Roadpoint Limited is a leading GPS based Fleet Tracking solutions provider providing end to end solutions which helps you monitor and regulate your vehicle. Makes it easier for you to locate and track any vehicle any time.
We have a wide range of world-class ICAT, ARAI, and AIS 140 approved GPS tracking devices which adds value to our clients for having a high grade and reliable device making it easier and these devices are being mandatory to be installed in all public passengers vehicle from 18 April 2018 so grab the opportunity and make your business bigger.
Our GAGAN-01 certified GPS tracker will be fully compatible with India tracks Cloud Platform for tracking and monitoring vehicles. Thus, Fleet Operators can quickly deploy the entire solution and the time to go-to-market is drastically reduced. Roadpoint Limited offers anti-theft device solutions for verticals such as Logistics and Transportation, Mining, School and Employee Transport, Oil & Gas, Fleet Management, and Intelligent Transport Systems for Smart cities like New Delhi NCR. Noida, Mumbai, Chennai, Pune, Bangalore, Indore, Bhopal, Jaipur, kolkata, Bihar, Assam, Nagpur, Lucknow, Kanpur, Allahabad and all over in India.
Some of the key features of GAGAN-01 ICAT ARAI & AIS 140 APPROVED GPS Tracking Devices are: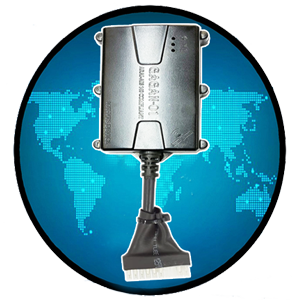 Real-time tracking with GPS


4 Digital Input, 2 Digital Output, 2 Analog Input.


Multi Operator Embedded Sim Card.


Professional Commercial SOS


IP 66 ( Dust & Waterproof)


3 IP Support


Inbuilt Strong Battery Backup (1100 mAh)


GSM Memory with 100000 Logs


RS 232 (Serial) Port


Accelerometer & Gyroscope


GAGAN-01 ICAT, ARAI Certified and AIS 140 Approved Anti-Theft Device
Our GAGAN-01 certified ais 140 standard GPS tracker has been proudly designed, developed, and manufactured in India.
Compatible List of Devices: