ARAI AIS 140 GPS APPROVED GPS Tracking Devices
Roadpoint Limited is a leading GPS based Fleet Tracking solutions provider providing end to end solutions which helps you monitor and regulate your vehicle. Makes it easier for you to locate and track any vehicle any time.
We have a wide range of world-class ARAI, and AIS 140 GPS approved GPS tracking devices which adds value to our clients for having a high grade and reliable device making it easier and these devices are being mandatory to be installed in all public passengers vehicle from 1 April 2019 so grab the opportunity and make your business bigger.
Our GAGAN-01 certified GPS tracker will be fully compatible with India tracks Cloud Platform for tracking and monitoring vehicles. Thus, Fleet Operators can quickly deploy the entire solution and the time to go-to-market is drastically reduced. Roadpoint Limited offers anti-theft device solutions for verticals such as Logistics and Transportation, Mining, School and Employee Transport, Oil & Gas, Fleet Management, and Intelligent Transport Systems for Smart cities like New Delhi NCR, Noida, Mumbai, Maharashtra, Gujarat, Chennai, Tamil Nadu, Pune, Bangalore, Indore, Bhopal, Jaipur, kolkata, Chattisgarh , Chandigarh, Punjab, Bihar, Assam, West Bengal, Nagpur, Lucknow, Kanpur,Kerala, Prayagraj, Allahabad, Uttrakhand, West Bengal, Roorkee, Jammu Kashmir, Sri Nagar and all over in India.

Contact for Distributorship / Dealership now, Before it's too late.
Some of the key features and specification of GAGAN-01 ARAI & AIS 140 GPS APPROVED GPS Tracking Devices are: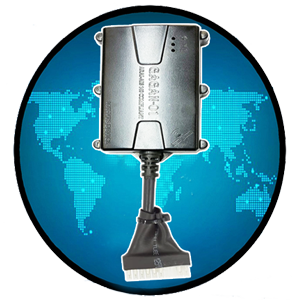 Real-time tracking with GPS


4 Digital Input, 2 Digital Output, 2 Analog Input.


Multi Operator Embedded Sim Card.


Professional Commercial SOS


IP 66 ( Dust & Waterproof)


3 IP Support


Inbuilt Strong Battery Backup (1100 mAh)


GSM Memory with 100000 Logs


RS 232 (Serial) Port


Accelerometer & Gyroscope


Emergency SOS panic button


GAGAN-01 ICAT, ARAI Certified and AIS 140 Approved Anti-Theft Device
Features to look for in an AIS 140 GPS Certified
GSM interference detection- Nobody likes to lose the signal. Sometimes, this happens for natural reasons, like an entrance in a tunnel under a mountain and other times it happens due to someone's bad intentions. When done on purpose, special GPS Trackers approved by AIS 140 that generate noise in the GSM frequency bands by the best AIS 140 GPS device manufacturers are used. With the signal stuck, the driver can divert the vehicle from the route with the help of AIS 140 Standard GPS and act according to its own purpose without the company discovering it. Or even worse - it can be done by criminals who try to steal the load or vehicle. Therefore, the AIS 140 GPS device manufacturers in Delhi, India ensure that all AIS 140 GPS device trackers must have a feature that informs managers when such GSM interference occurs.
Parameters of Eco-Driving: Fuel costs and vehicle wear are important for fleets of all types and sizes; reducing both leads to lower operating costs and higher profits. The only guaranteed way to achieve both is to implement Eco-Driving in your fleet. In general, to implement Eco-Driving, companies need more advanced AIS 140 device since the required data is collected. However, standard Government Approved GPS trackers can also acquire the same data, less RPM and data related to cruise control, via GPS or accelerometer.
Trailer Detection: The most surprising feature of AIS 140 Certification is rapidly gaining popularity in some regions is the detection of towing. When a vehicle is towed, the AIS 140 Certified GPS sends notifications to the manager and the driver, so they can take action before it is too late and the vehicle is towed; although this applies mainly to light commercial vehicles.
Our GAGAN-01 certified AIS 140 standard GPS tracker device with emergency SOS panic button has been proudly designed, developed, and manufacturers in Delhi, Mumbai, Kolkata, Maharashtra, Gujarat, Bhopal and all over india