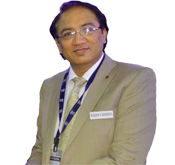 ROAD POINT INDIA, founded in the year of 1994 and is one of leading and top most exporters of security devices and distributors of CONCOX. We deal in best quality GPS Vehicle Trackers for bikes, personal tracker, child tracker, car, bus, truck, bike, commercial vehicle and many more equipment. We have existence in all over India and providing solutions to all states like Punjab, Himachal Pradesh, Madhya pradesh, Rajasthan, Maharashtra, Tamil nadu, Karnataka, Assam, Uttar pradesh, Andhra pradesh and many more. Our effective product range is inclusive of gps tracker enabled with real time protecting security. Road Point provide customized software solution and technical support.

Road Point India is a leading consultant of GPS tracking in Delhi and all over India. With years of experience in dealing GPS equipments and providing solutions of almost all AIS 140 GPS tracking system like RP01, RP02 Waterproof GPS tracker, RP01N, GT800, GT300, TR06, Rp Super, GT03A, RP100, OBD, MT200, GK309 gps personal magnet tracker, GK-309 Student id card personal tracker child, TK06, TK103, TR02, GT06N Devices and many more tracker. ROAD POINT INDIA is the biggest distributor of CONCOX Company.


RoadPoint India, a wholly owned subsidiary of Mudra Communications, has a long history of almost 2 decades in this field. The company has served hundreds of clients and has been ranked among the top ten providers of personal safety, professional safety and tracking. Roadpoint India was also among the first few Indian companies to offer Vehicle Tracking System to the masses. In that way, Roadpoint India has been a trendsetter in the GPS tracker System industry.
mobile signal booster
GPS tracker systems works smoothly in every device. You can get all the data in your Smartphone like iPhone or Android. That means real time data in your pocket. Established in 1994, our aims always have been the same, to be the best Tracking & Safety Provider in the city. There is known as knowledgeable as us about AIS 140 GPS Tracking System. We never ran after immoral profiteering and thus we always guide our clients instead of just selling our products to them. With this unwavering aim, we have grown into a brand which our clients trust with closed eyes. Best gps navigation system for car in india 2017 we set standards that other can just aspire for catering to security needs of modern India.
biometric attendance machine