AIS 140 GPS Tracker Device
AIS 140 GPS: YOUR WAY TO MOST SECURE DRIVING ON THE BUSY ROADS IN INDIA
As a pioneer in providing the best AIS 140 GPS device, Roadpoint is all ready to secure your drive on the roads and other walks of life, i.e., commercial vehicles, private vehicles, and school buses. We aim to deliver our prime AIS 140 GPS to all the major cities of India like Delhi, Mumbai, Bangalore, Chennai, Tamil Nadu, Kerala, Haryana, Maharashtra, Pune, Rajasthan, jaipur, Uttar Pradesh, Lucknow, Orrisa, Bhubhaneswar, Assam, Bihar, Patna, Jammu Kashmir, Sri nagar which makes us the leading company of AIS 140 GPS tracker.
WHAT IS AN AIS 140 APPROVED GPS DEVICE?
With the increasing traffic on the roads, the government of India has taken the initiative to ensure the safety of the transport system with the most innovative device- AIS 140 GPS. It has all the capacities to be the best in quality, comfort, and sifting and thus it can satisfy the emergency and safety standards. The AIS 140 GPS helps in many ways including easing the congestion on roads, enhancing traffic management, and reducing the environmental impact. The device helps public and commercial users both.
WHO NEED AIS 140 GPS TRACKER?
Roadpoint is the prime stop for AIS 140 GPS requirement and that it assures to deliver the device to all. The ones needing this device include:
State transport: Intra and Intercity
Car and bus taxis
Schools, colleges, and institutional transports
Private buses: Intra and Intercity
Rental taxis
Self-driven cars
Private vehicles for personal use
Get the best AIS 140 GPS device at Roadpoint now to assure the utmost security and safety in your vehicles.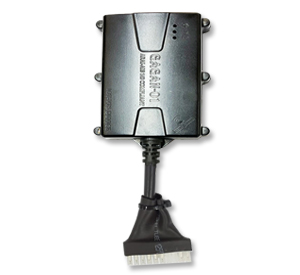 GAGAN 01
Specifications
GSM frequency : 850/900/1800/1900 MHz
GPRS : Class 12, TCP/IP
Memory : 32+32Mb
GPS chipset : MTK high sensitivity chip
Frequency : L1,1575.42MHz C/A code
GPS channel : 66
Location accuracy : <10 meters
Battery : 2500mAh/3.7V & 5000mAh/3.7V
Dust-waterproof level : IP65
Weight : <100g/202g
Operating temperature : -20℃~ 70℃